OPHTHALMIC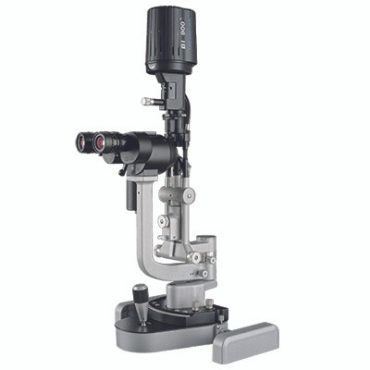 Equipped with an improved version of the BM 900 microscope, an enhanced illumination system and the traditional high-precision mechanics, the BI 900 is the predestined successor to the legendary BM 900. With this slit lamp, Haag-Streit combines simplicity and reliability in a modern system which offers integrated digital imaging as an option.
Microscope
The BI 900 is equipped with a Kepler microscope providing the default magnifications 10× and 16×. With a set of optional oculars it can be extended to 25× and 40× magnification. A yellow barrier filter provides additional contrast for fluorescein applications. The maximised diameter size of the ocular view ensures fatigue-free examination even on long working days.
Imaging Set
The optional Imaging Set provides a fully integrated compact imaging solution for the BI 900®. It has been designed to simplify the image capturing process. A fast and accurate automatic exposure control and the established History Trigger function allow simple image capturing while you are concentrating on your patient. The included EyeSuite software package contains a comprehensive imaging program and permits integration of the BI 900® into your practice network.
FEATURES
Convergent optics for brilliant views
Two "workhorse" magnifications 10 and 16x
Short observer to patient distance
Imaging capable featuring the new Imaging Set