INNOVA's Technical Service Team has long been recognized in the market as the most reliable and reasonable service source.
In order to provide the best service possible, we invest heavily in both physical instrumentation and in manufacturer training of technicians. As a result, INNOVA employs the most knowledgeable and well-equipped service department in Canada.
Equipment repairs
Preventative maintenance
Refractor/phoropter cleaning

INNOVA's experts have the knowledge and experience to service your classical lane, high-tech diagnostic, pretest, and edging equipment.

Moving/storage services
Asset tagging
Whether you're moving or renovating, we can help. Our service team can also help record equipment inventory for large, multi-clinic practices.
Service budget planning
Insurance assessments

Let our service specialists help with budgeting/planning or assessing equipment for insurance claims.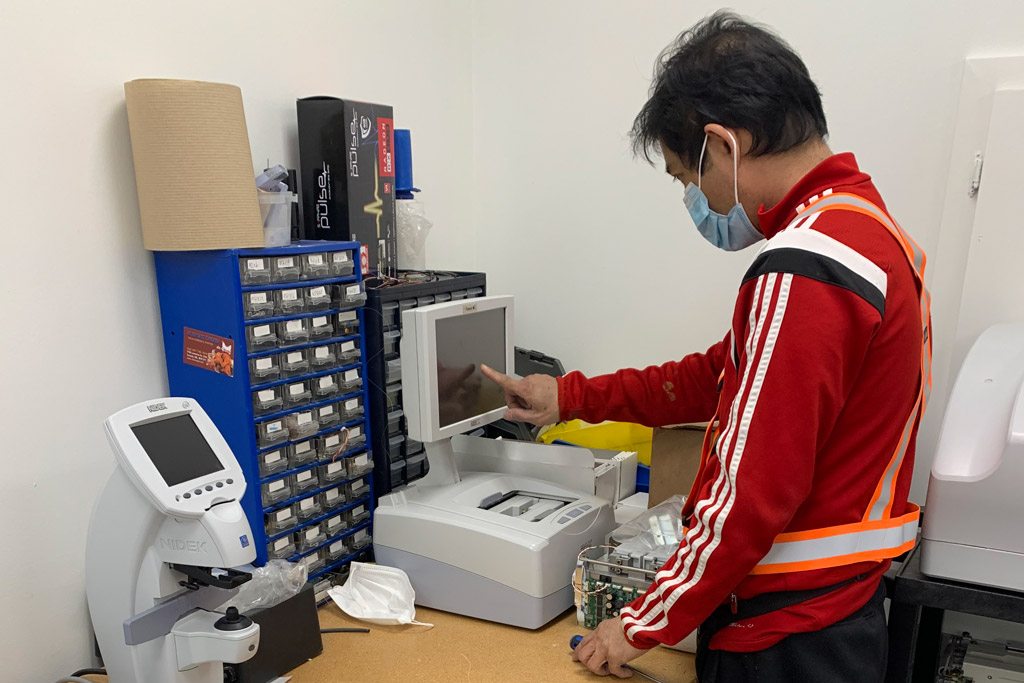 Servicing and repairs by dedicated, factory-trained technicians
Use of the latest calibration and repair tools
Multi-point inspections
In-house and off-site service available
Instrument loaners for most models
(subject to availability)
Contact us today for all of your equipment repair and maintenance needs.